Jordan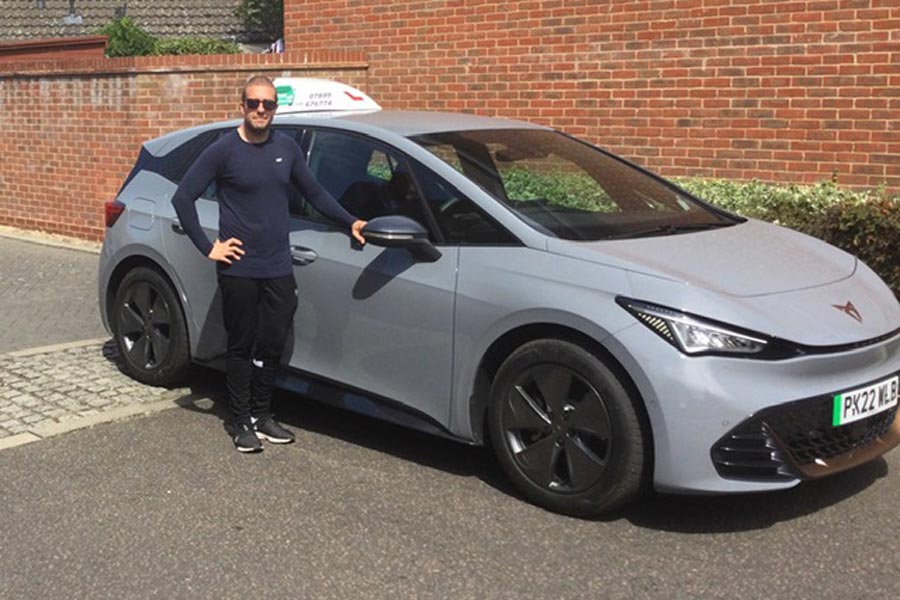 Drives:
Areas covered:
Norwich, Wymondham, Dereham and surrounding areas
Hi I'm Jordan and I am the owner of Pass Confident driving school.
I specialise in instructor training but teach both manual and automatic tuition.
Having spent 10 years working in professional sport and football I wanted to use my teaching and coaching abilities to help the people of Norfolk learn to drive. I get the same feeling from a pass as I do from a goal being scored or a win on the pitch and I want to share that with you.
I have an elitist attitude and want my pupils to enjoy their driving lessons and achieve a great pass.
When not working you will often find me in the gym lifting heavy weights or training for a sporting event. I also enjoy home brewing beer and ruining all my hard work in the gym! I also have a wife and son at home who I love spending time with.
Andy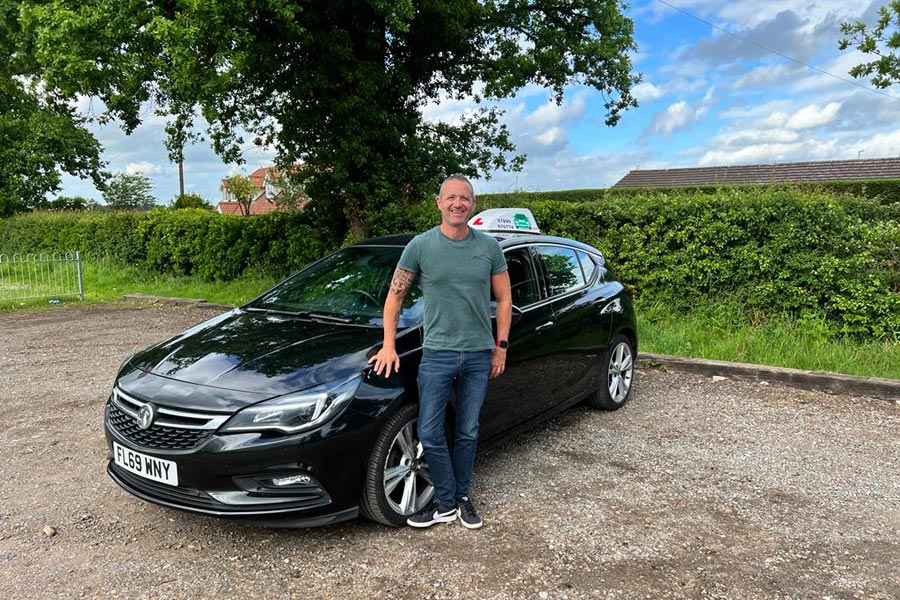 Drives:
Black Vauxhall Astra 1.4 turbo
Silver Cupra Born Electric
Areas covered:
Hi I'm Andy and I am the Intensive specialist of Pass Confident.
I've been a driving instructor of 16 plus years, and prior to that have worked in a wide variety of roles from farm work to retail, you name it I've tried it!
I love this job and I really enjoy the challenge of taking a novice driver and helping them to pass their test in a short time frame.
When not working my Interests are naturally in cars and travelling, being in the gym trying to keep fit and long walks with my wife and dog.
Faye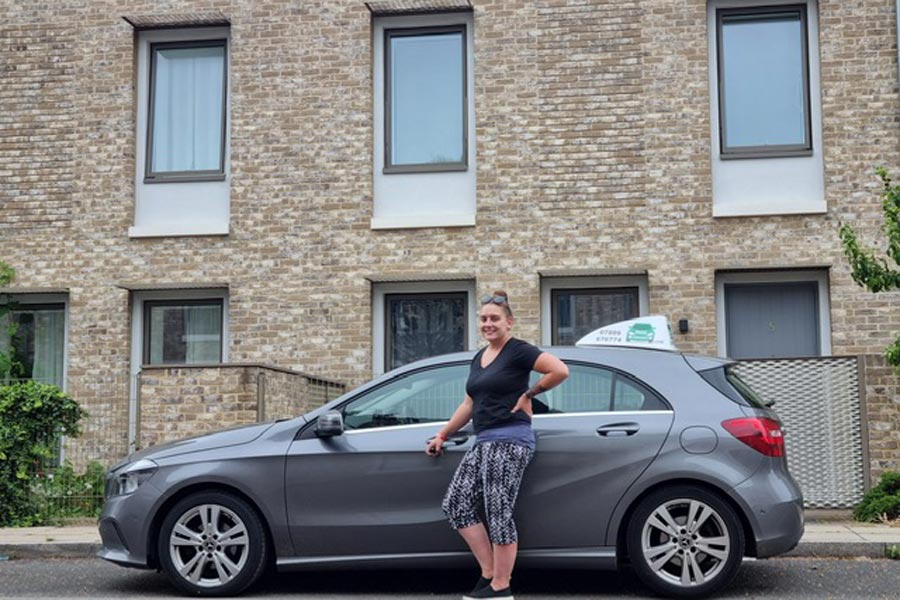 Drives:
Areas covered:
Norwich and surrounding areas
Hi I'm Faye and I teach automatic driving lessons.
I became a driving instructor as I wanted to better myself.
I had jobs that were just "jobs". For me being a instructor is not just a "job" . It's something that I love to do and enjoy! At the same time I wanted to add to the female population of driving instructor I love that feeling of getting a pass and helping people overcome their fears.
I specialise in working with nervous and anxious learner drivers and consider myself very calm.
In my free time I love to spend time with my 2 wonderful children, partner and dogs, often out enjoying the scenery and exploring, although I do enjoy a bit of cleaning if that counts as a hobby?!
Rob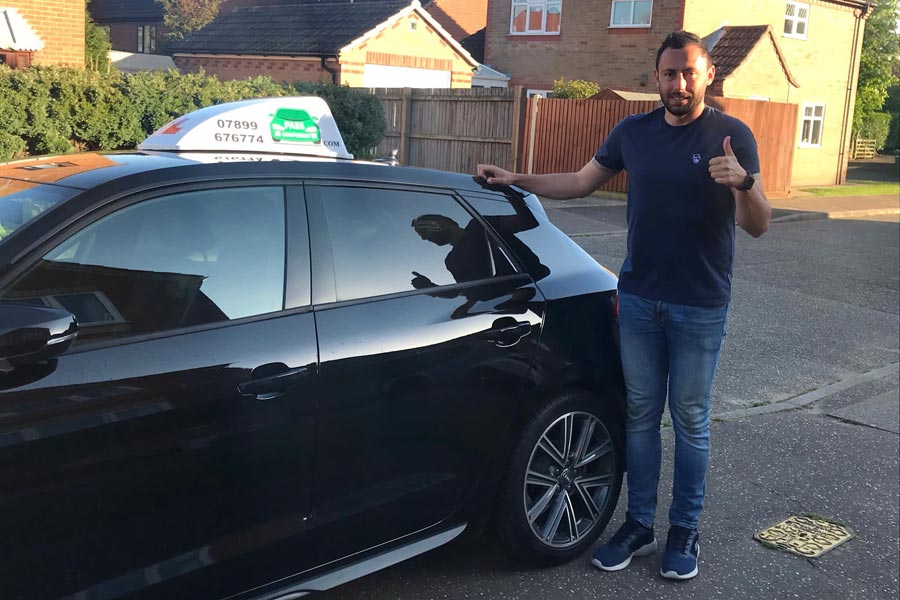 Drives:
Areas covered:
Reepham, Aylsham, Norwich and surrounding areas
Hi I'm Rob and I teach manual driving lessons.
Before starting my career as a driving instructor I was working in a workshop in Ludham as a sheet metal worker for a heating and ventilation company.
After 11 years I wanted freedom in my job. I chose to become a driving instructor because I've always enjoyed driving so thought I'd love to teach other people to drive. I don't think there's a better achievement when you teach a complete novice driver with no confidence to getting them test ready and for them to pass their test.
I take pride in being able to help people become independent drivers as it allows for people to move forward in their careers, hobbies and social life. I want to help people unlock the freedom associated with driving.
In my spare time when I'm not teaching I'm a keen runner, and play veterans football (even though I look too young for it) but life is also about balance so you will often see me in the pub after a long run!
Gary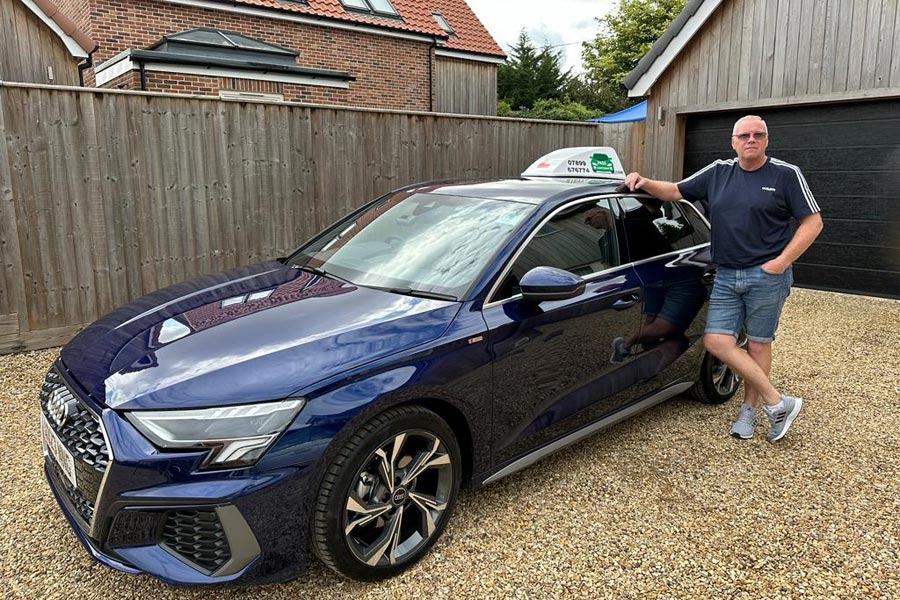 Drives:
Areas covered:
Attleborough, Wymondham & Norwich
Hi, I'm Gary and I specialise in manual driving tuition.
I've been teaching people of all ages to drive for over 12 years now and still get the same buzz from taking someone with little or no driving experience, to passing their driving test. I believe I am teaching a skill for life and not just 'good enough' to pass the practical driving test. I think it's important to maintain a relaxed atmosphere whilst teaching so that you enjoy and look forward to your lessons. I find that when you enjoy learning a new skill it is often easier to master.
Away from teaching I am a keen scuba diver (but not in British waters as I like to be able to see where l am going and not freeze)! I also play golf and if I do say so myself, I have an awesome hook and slice 🤭. My wife and I also enjoy foreign travel and will usually combine this with scuba diving and golf.
John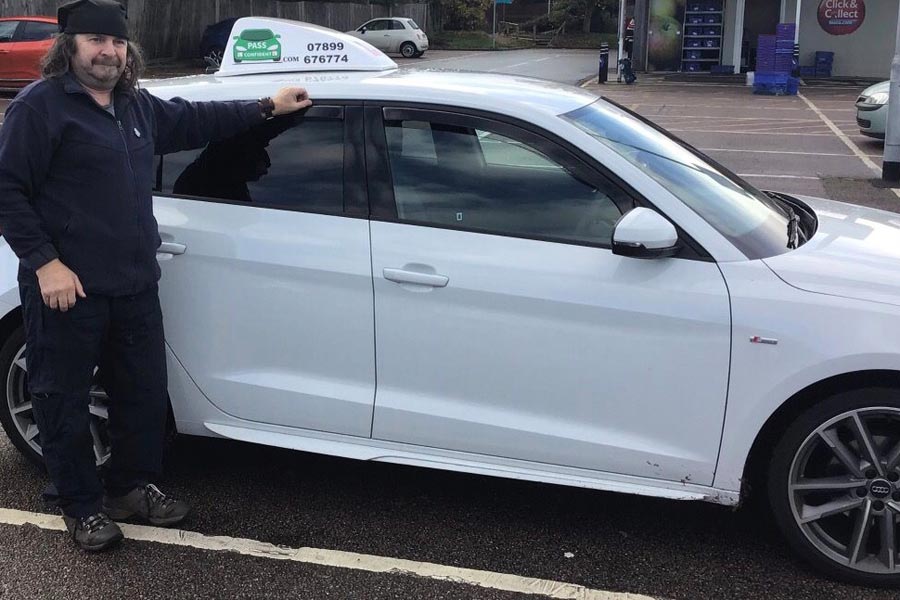 Drives:
Areas covered:
Norwich and surrounding areas
Hi. I'm John and I teach manual driving lessons.
Originally qualified as a Driving instructor in 1986 and I have instructed in both cars and motorcycles. I'm a keen motorcyclist and have been riding motorcycles since 1974.
I passed my advanced motorcycle test in 1980 and teach my motor car students to the same high standards that motorcyclists are taught. In my spare time i am also a musician/songwriter and I play guitar and keyboards in a synth/rock band in Norwich.
Garry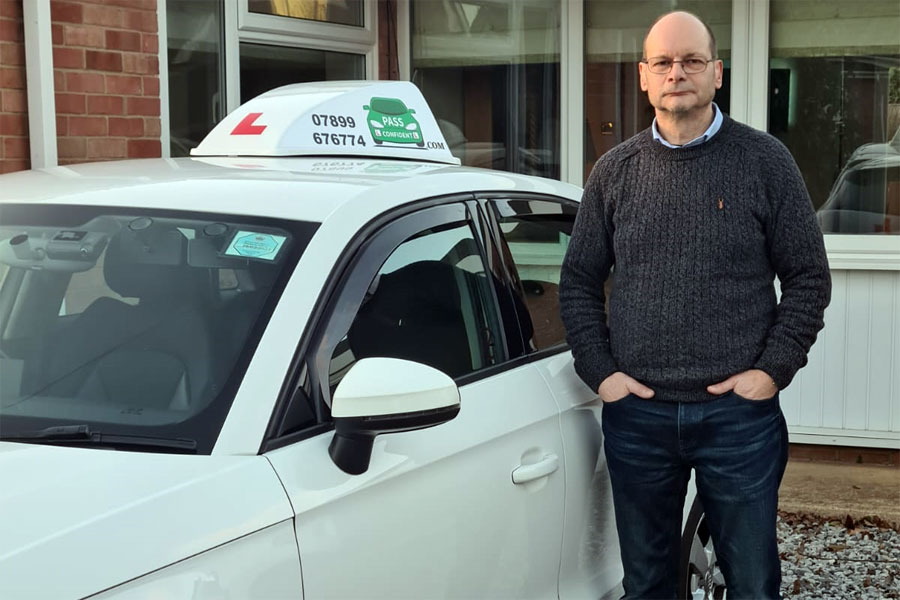 Drives:
Areas covered:
Norwich, Aylsham, North Walsham
Hi my name is Garry and I teach manual lessons.
I have had various jobs over the years but mainly retail and warehousing.
I worked for Plumbcentre for 11 years and over that time I was told on numerous occasions by a colleague I would make a great teacher due to my calm and relaxed manner. So after a bit of disbelief and training I combined that skill with my love for driving and for five years have enjoyed teaching and getting people through their test.